Krista Moase: Gallery Manager
6/30/2021
Written by Molly Brown, Video by Harrison Meyer of Yallah Creative
Since 2008, dk Gallery has brought fresh and diverse selections of art to the Marietta community, introducing artists and styles that may not have been seen prior. Anyone who walks through dk's doors can immerse themselves in the works of artists from around the country and perhaps discover something new about themselves in the process. What sets dk apart, however, is not necessarily the art but rather the people who work to bring the gallery to life and cultivate a family within the community. One such person is Krista Moase, a name and face many patrons may recognize. She is one of the first smiling faces seen in the gallery and despite her young age, has been able to experience as well as contribute to the growth of dk Gallery for the last four years. Her multiple talents, connection to Marietta, and all-encompassing love for art is evident and she is an invaluable part of dk Gallery's DNA.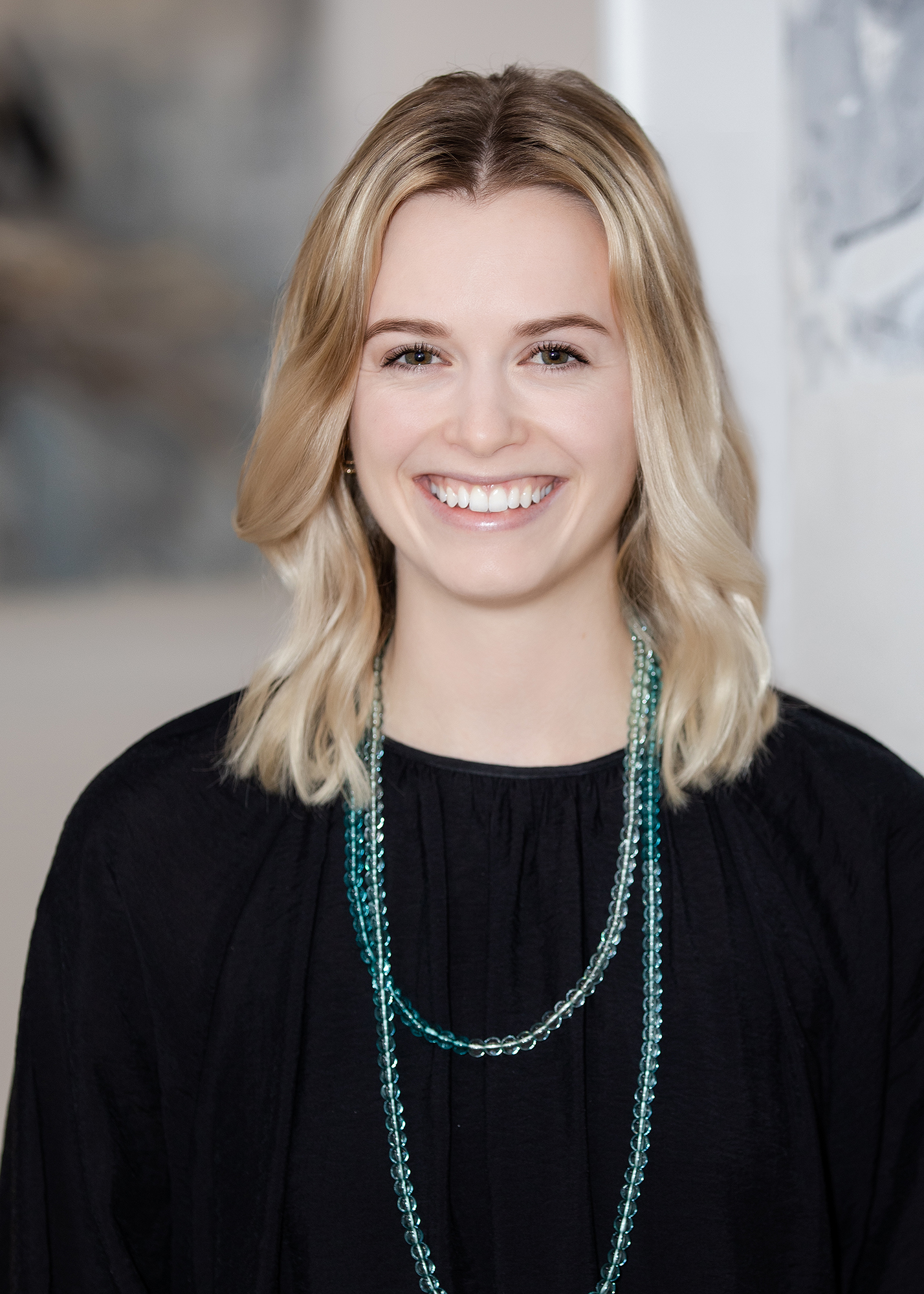 Krista grew up surrounded by art and always had a desire to work within the artistic world. With her mom being an artist, it was normal for her to frequent galleries and get exposure to different mediums. After learning that she did not possess the same artistic talent as her mom, Krista decided to look into other ways she could be involved in the art world. After a trip to Italy, she decided that art history was the path she wanted to take and later ended up graduating with a BA in the subject from the University of Georgia. After undergrad, she decided she wanted to hone in on her arts knowledge and enrolled in the masters program at Savannah College of Art and Design for Business Design and Arts Leadership. The business side of art was very intriguing to Krista. Originally, she had planned on eventually working in a museum or non-profit environment– or so she thought.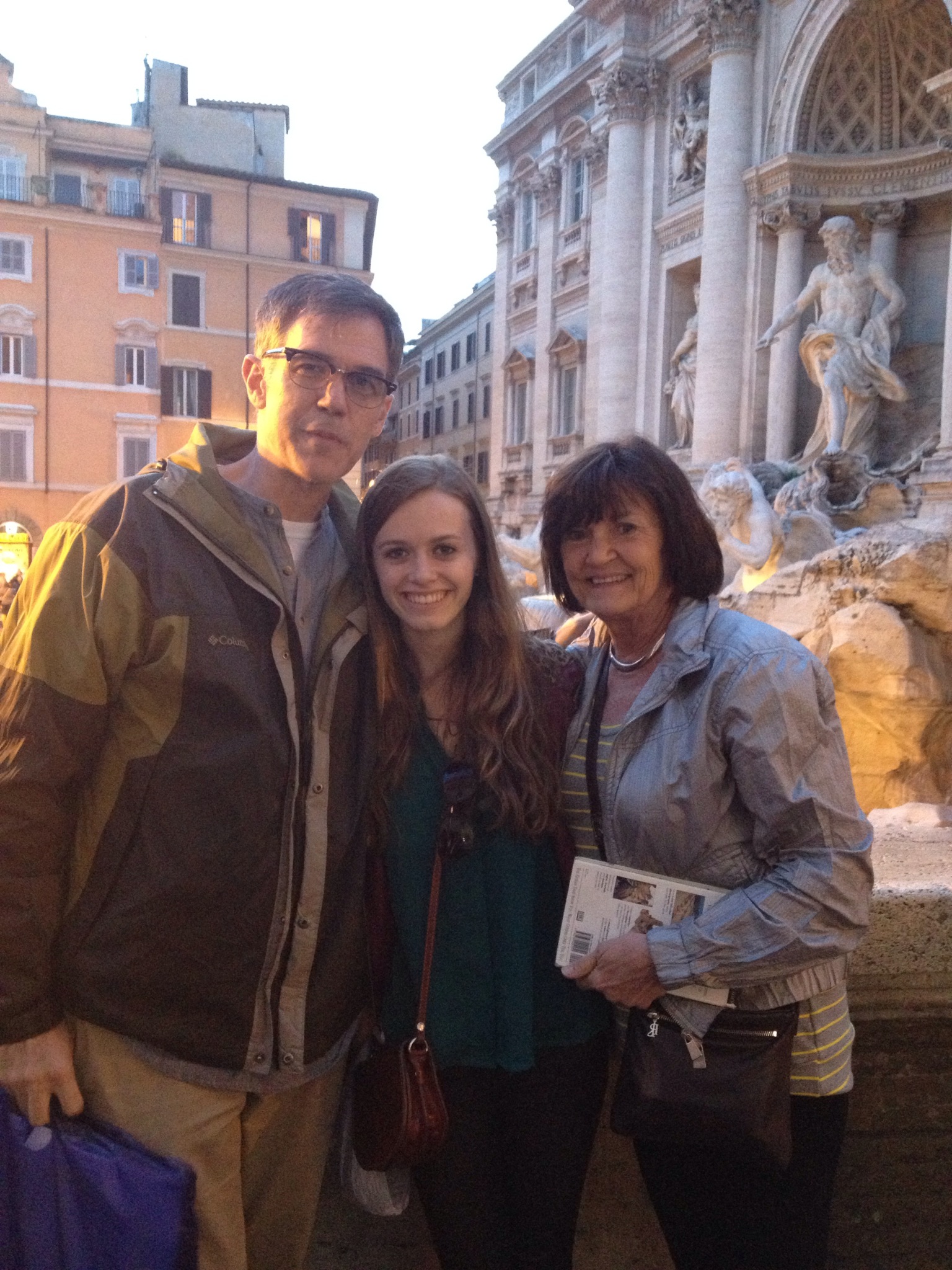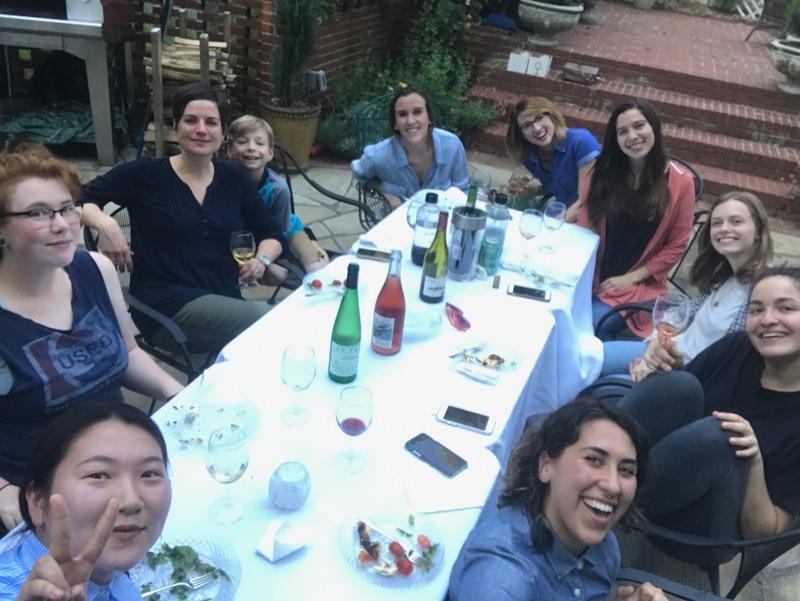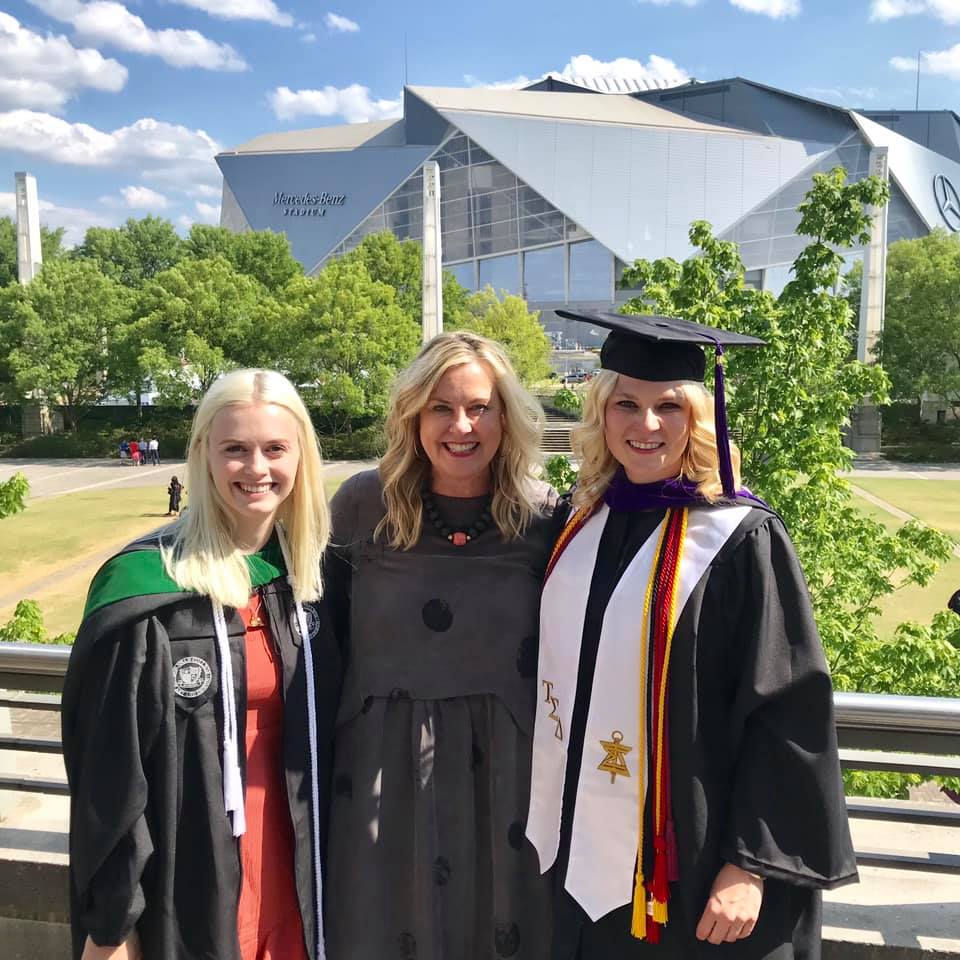 While making the usual stops at local art galleries with her mom, Krista had her first introduction to Donna Krueger and dk Gallery. After reaching out about internship opportunities, she ended up being asked to assist the gallery with the upcoming Marietta Square Artist Market. This involved her getting up at 6 a.m. and helping put up cones to block off the street as well as making sure everyone was in the correct place. While it did not seem incredibly glamorous, it did help Donna realize Krista's organizational skills as well as how punctual she was with the artists. Long story short, she was interning for the gallery that following summer. Now as a full-time employee of dk Gallery, Krista has gained experience in multiple facets of the art world from working with clients, communicating with artists, managing social media, and assisting with the art shows. She believes dk Gallery has not only helped her grow professionally, but personally as well. She recounts how she used to be shy, but through this position, her confidence has grown exponentially. She accredits a lot of this to Donna, who has become like a second mom to her; she has never failed to encourage Krista while continuing to push her to grow along the way.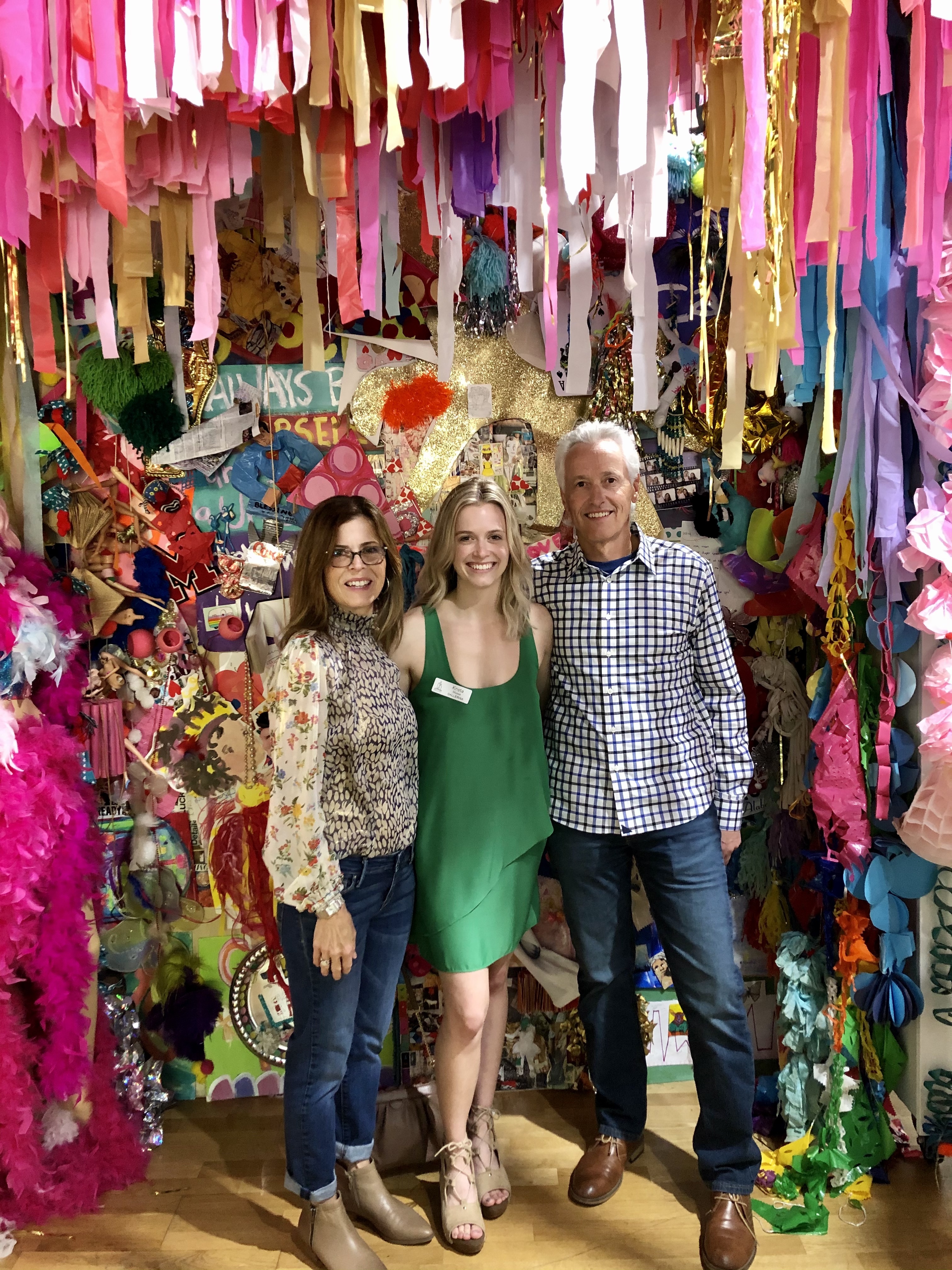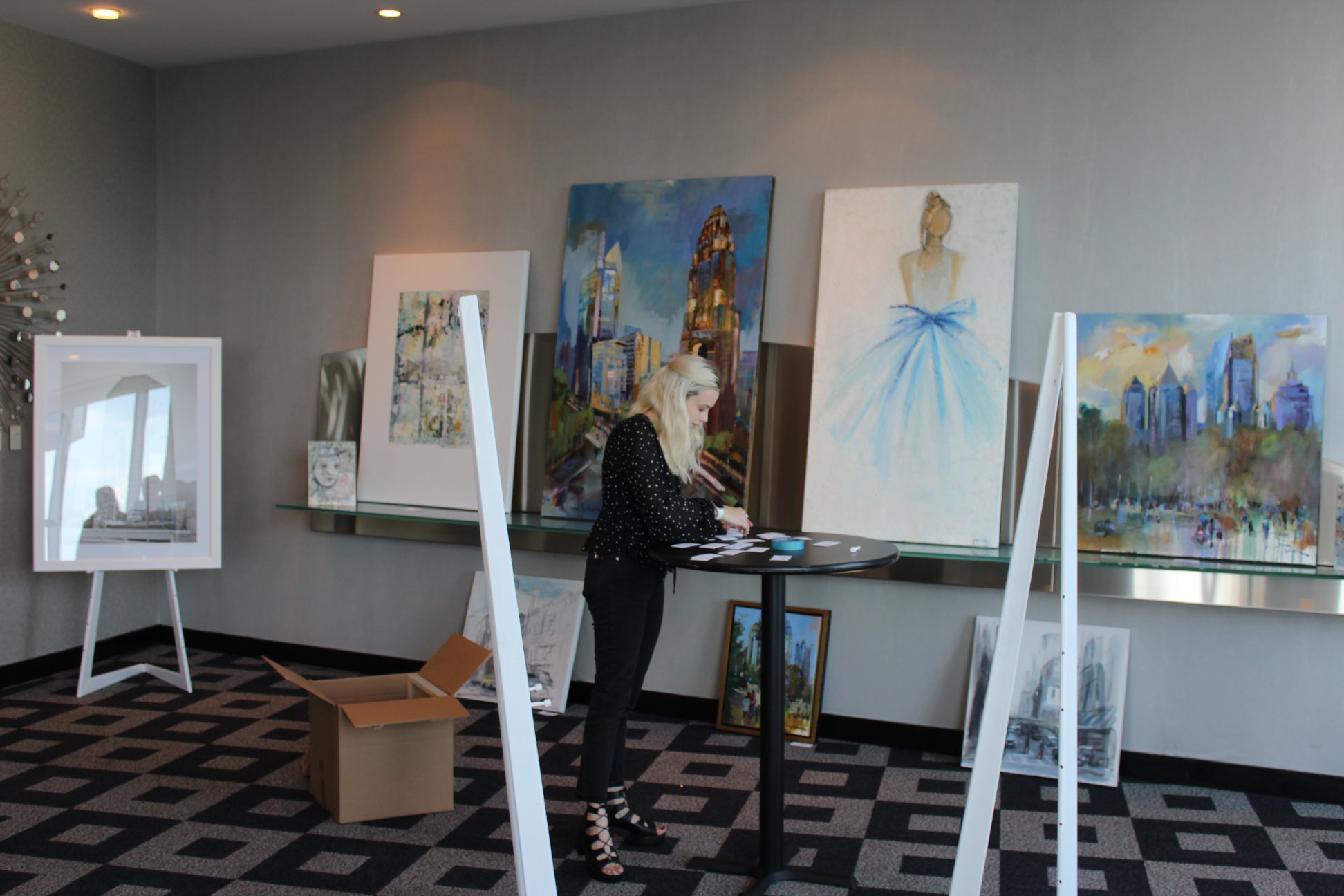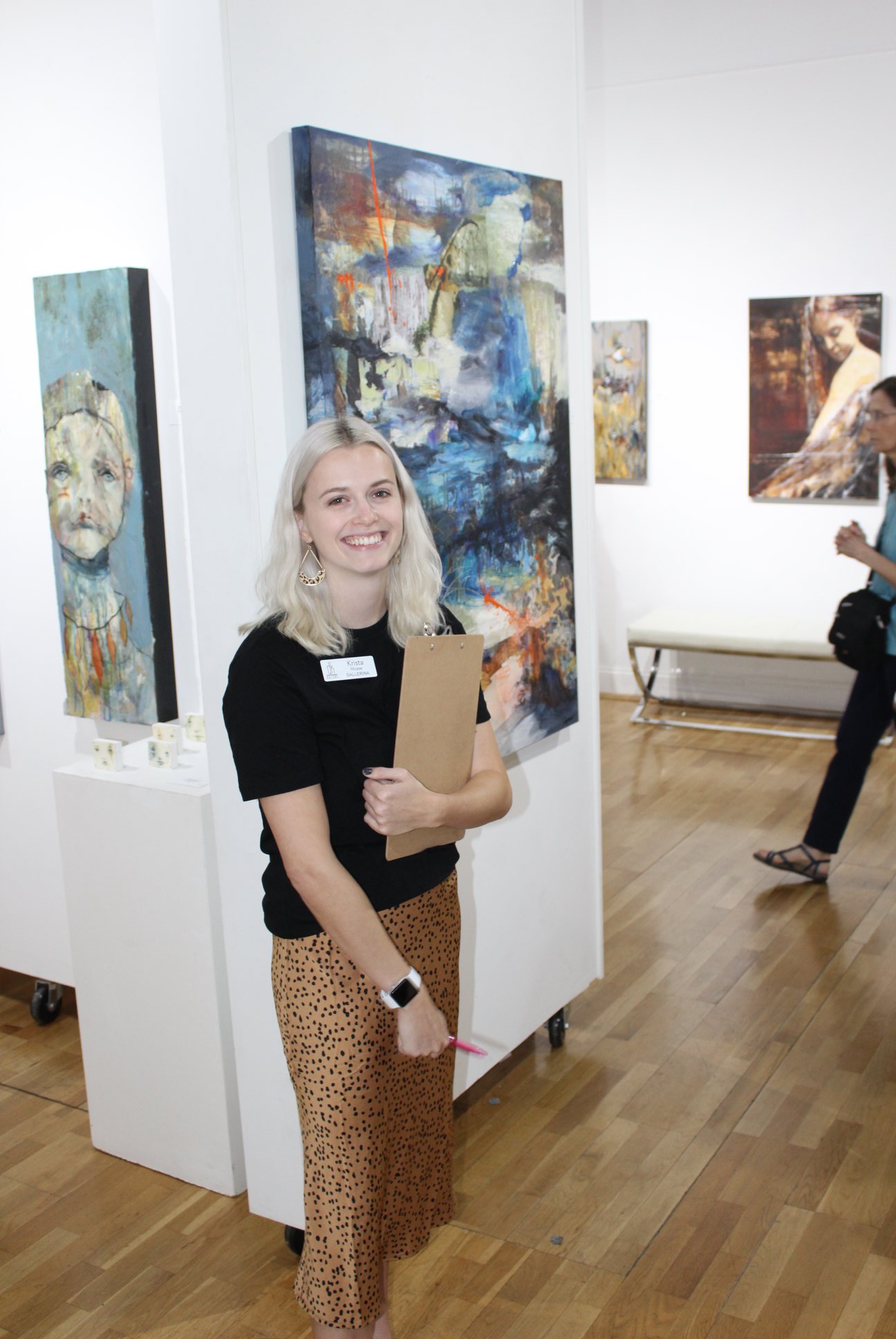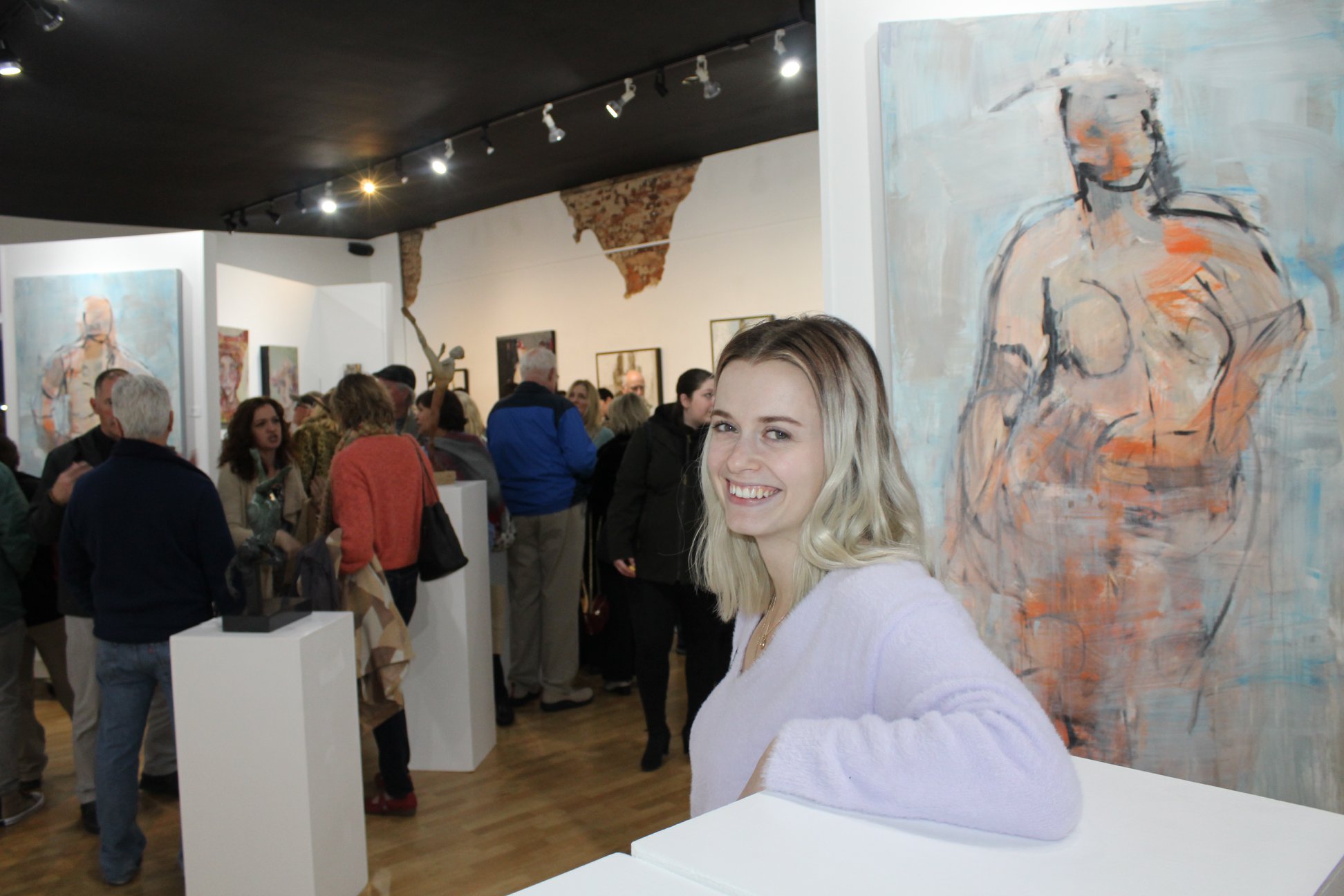 Working in an art gallery has only amplified Krista's adoration for art and diversified her taste in styles. She describes herself as an art collector and is thankful that dk has introduced her to artists such as Catie Radney, Shellie Crisp, Erin Henry, Julia Burns, Ginger Oglesby, Alberto Mier and Wyanne Thompson. Krista believes a lot of younger people like herself feel like they cannot collect art because they cannot afford it. She challenges that belief by stating that people can collect art ranging from any price; it is not about how much the art costs, but rather, what brings a person joy and how it makes them feel. The art that she has in her own home is there because it always manages to bring a smile to her face whenever she sees it, and that is the sole purpose of art.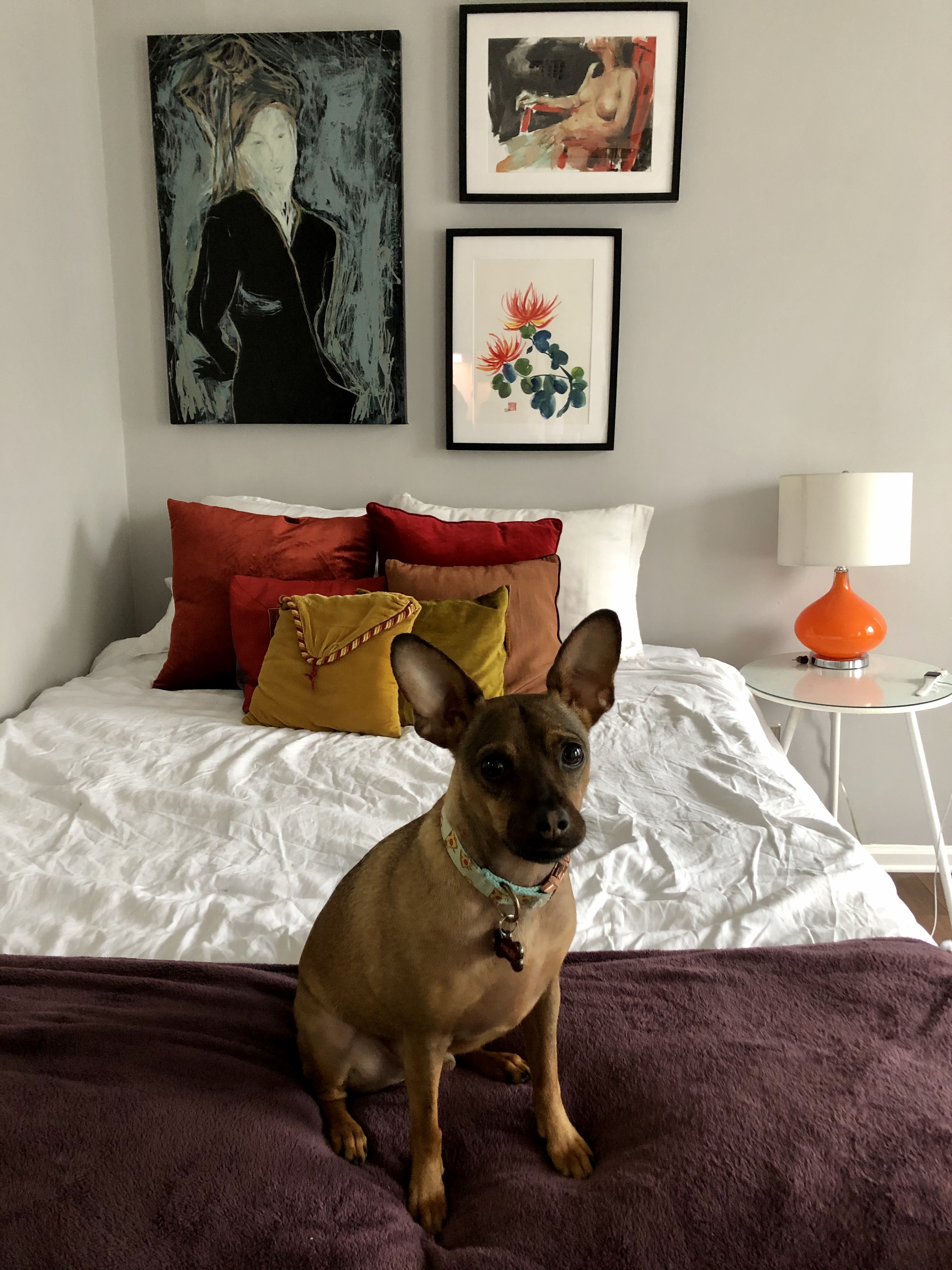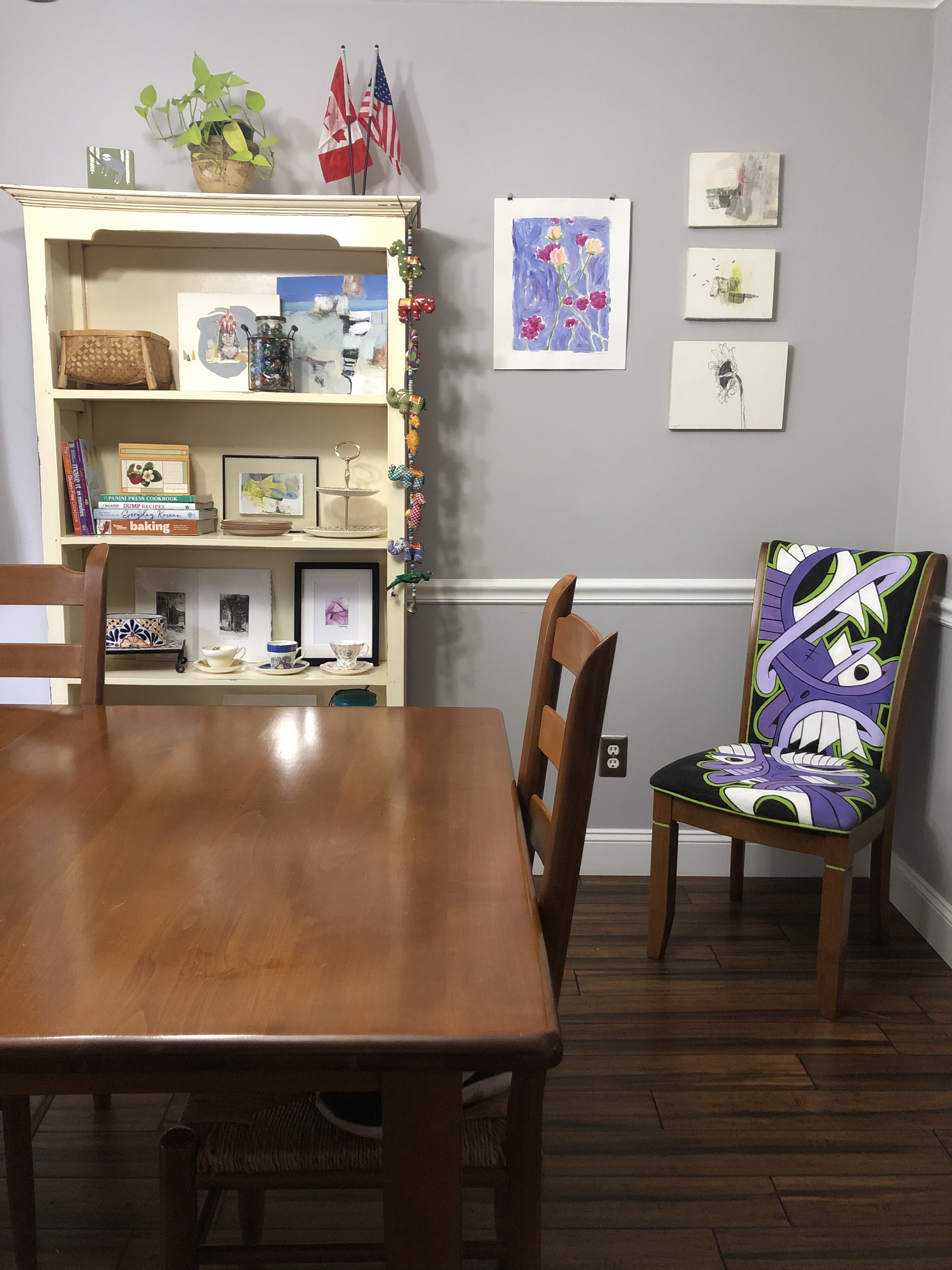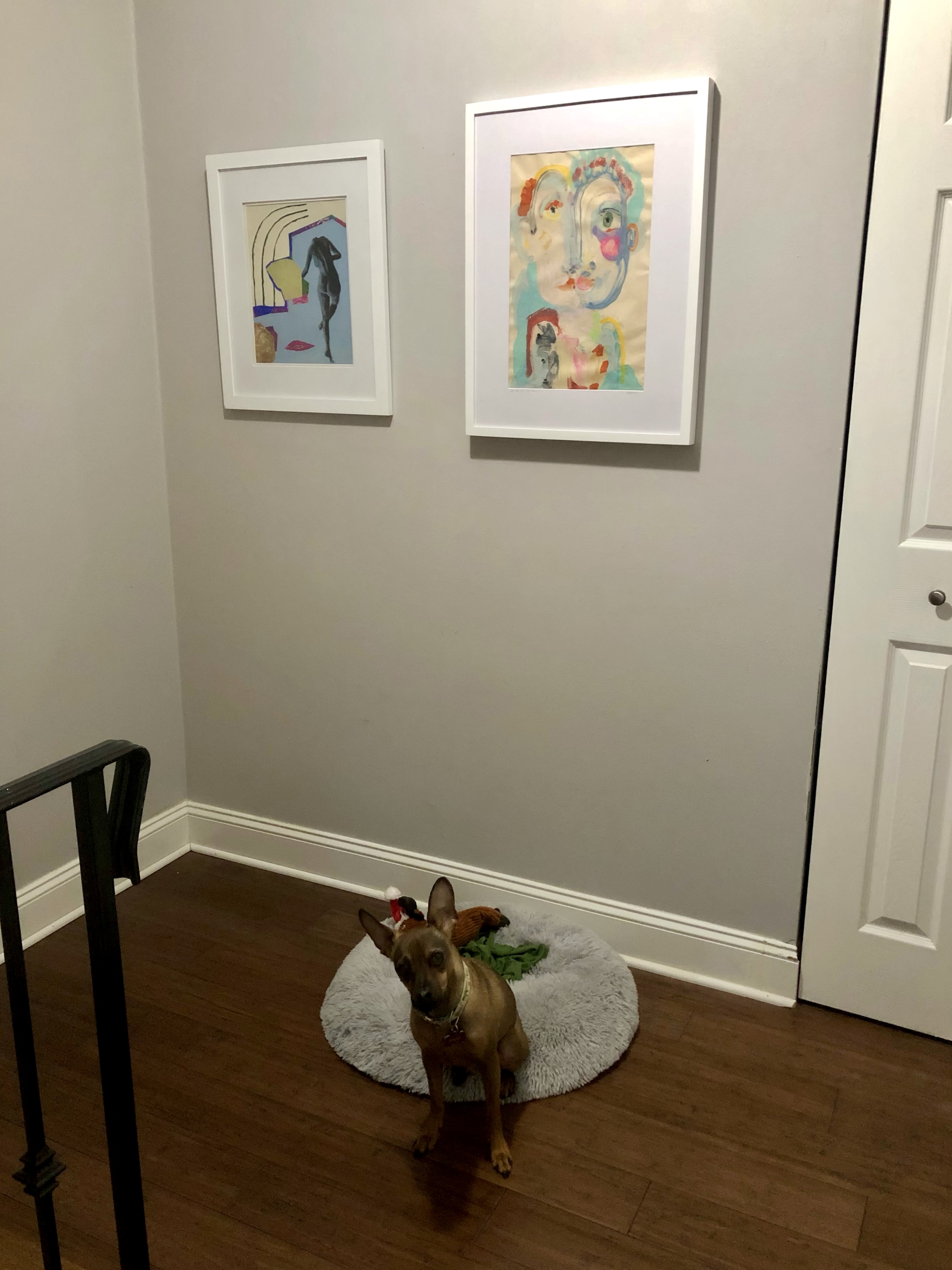 Krista only wants to see dk Gallery continuously grow from here, and she hopes to grow along with it herself. What is so rewarding to her about her position is that it is not simply a sales job; she wants people to buy the art because it moves them in some way. To be able to connect with the artists by learning their stories and with the community by giving them something beautiful to bring into their home is a dream come true for her. She is proud that dk Gallery is a community space where anyone is welcome to appreciate art and be a part of the family that they have created. From one art lover to many others, Krista has never felt more at home and she could not picture herself anywhere else.
"You're not just selling art, you're building a community of art appreciators and art lovers. It's about getting people in here, making them feel welcome, and creating a little family." –Krista Moase