Catie Radney: The Space In Between
4/25/2021
Written by Molly Brown, Video by Harrison Meyer of Yallah Creative
Tucked away in the small, yet charming, Alexander City, Alabama is an art studio. This particular studio is in a class of its own. Waiting inside are splashes of color everywhere the eye can see in the form of paint, fabrics, and beyond with no empty space in sight. While on the exterior it may seem like just another building, it feels like stepping into an enchanted castle upon entering through its doors. The art housed in this sanctuary belongs to Catie Radney, a painter whose spirit and passion is just as wonderfully colorful as the pieces she creates. Her abstract work conveys the ideas of space, colors, and forms allowing the observer to derive their own personal story from her work.
After earning a bachelor's degree from the University of Alabama, Catie's introduction to art came in the form of working as an art teacher for a local school. After working in this position for three years, Catie decided to join the Sarah Carlisle Towery Alabama Art Colony where she met her mentor Professor Hugh Williams, a National Endowment recipient and Alabama Artist of the Year recipient. "He scared me to death because he was very hard on me, but he believed in me," she recounts. Catie ended up being Hugh's apprentice for 10 years, and accredits him for her development as a painter. As she advanced in her career, Catie started painting out of her home and later out of a dance studio before making her way to her current place of work. Catie stated that her ideal studio would be a gym as her ideas are so broad and all-encompassing.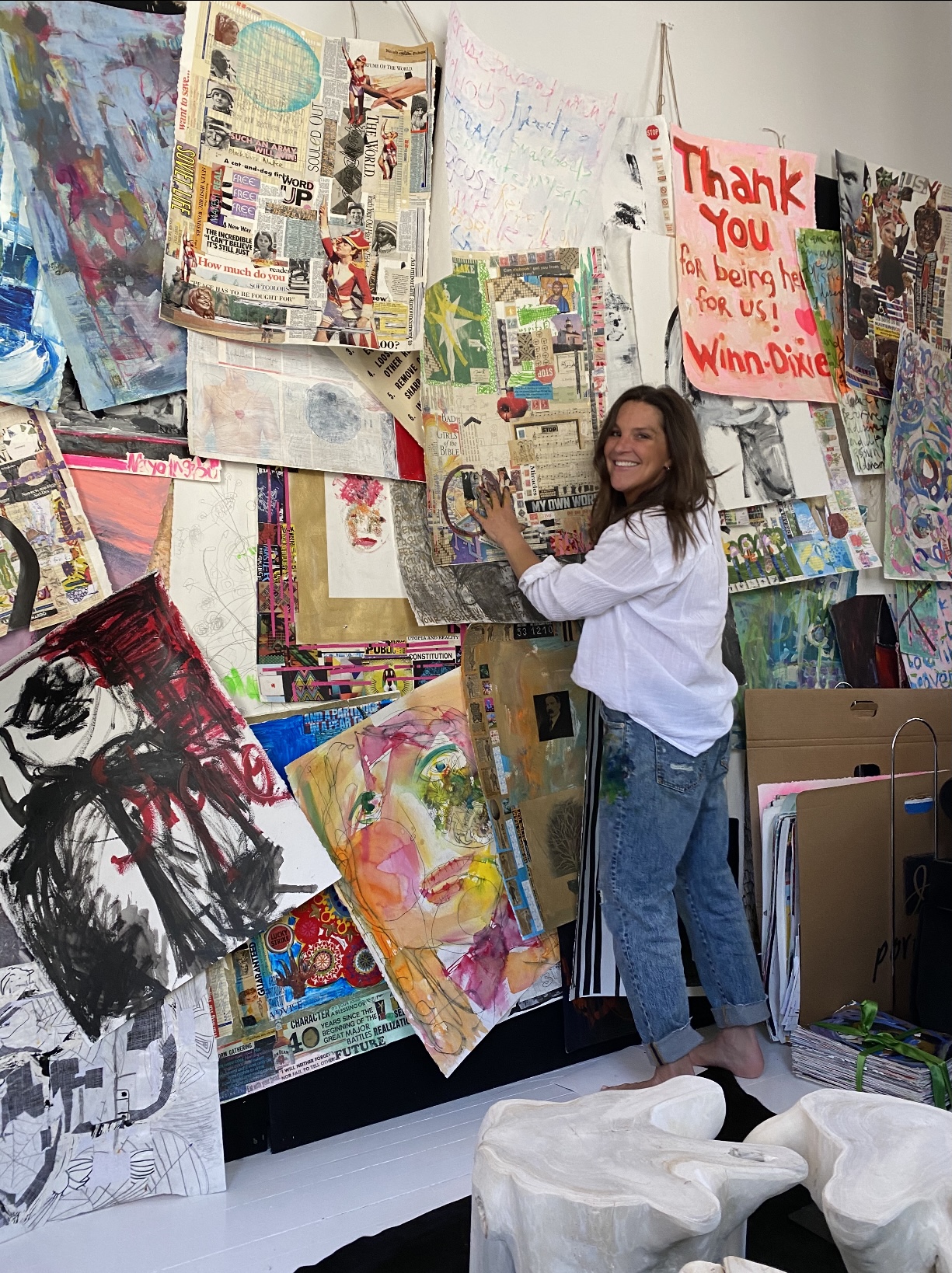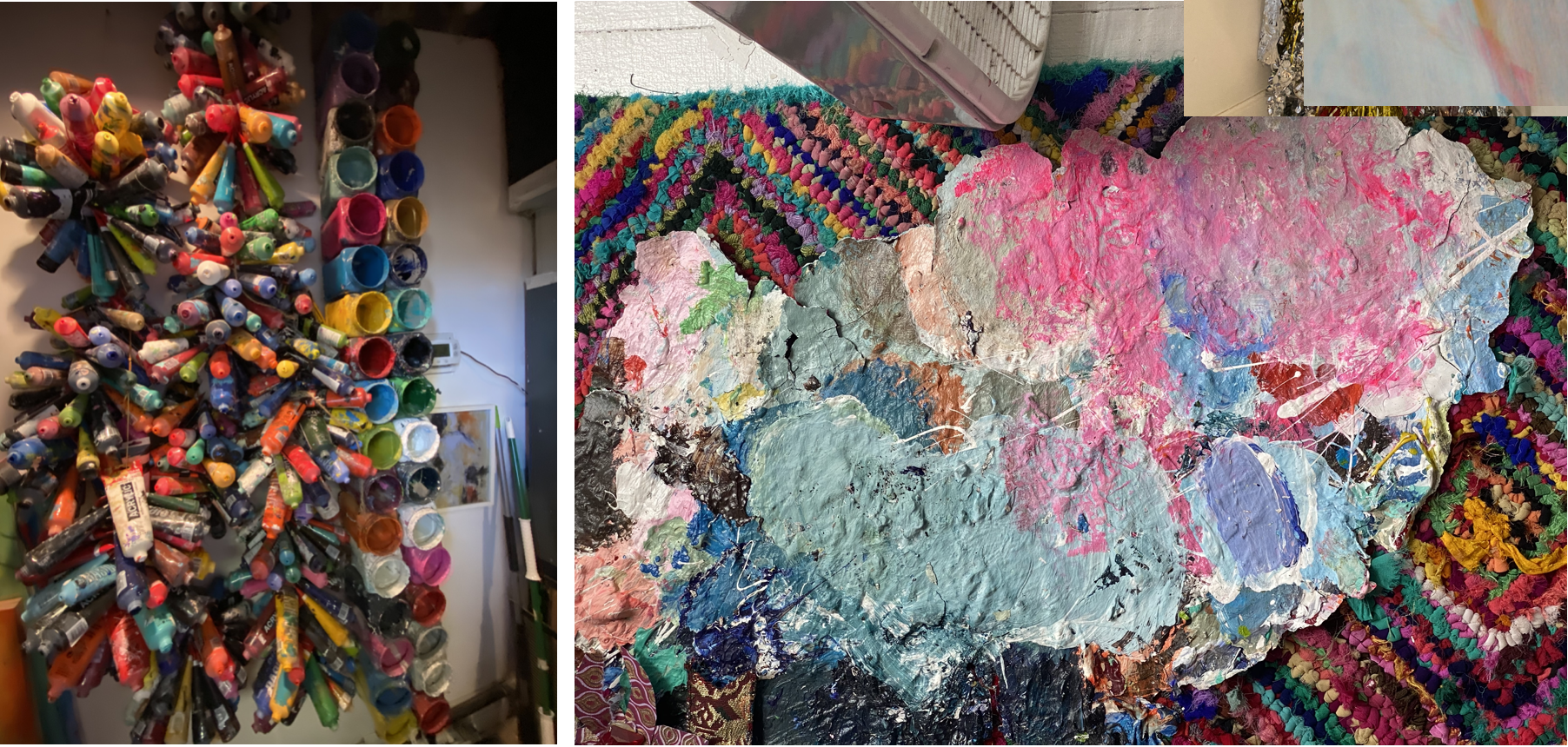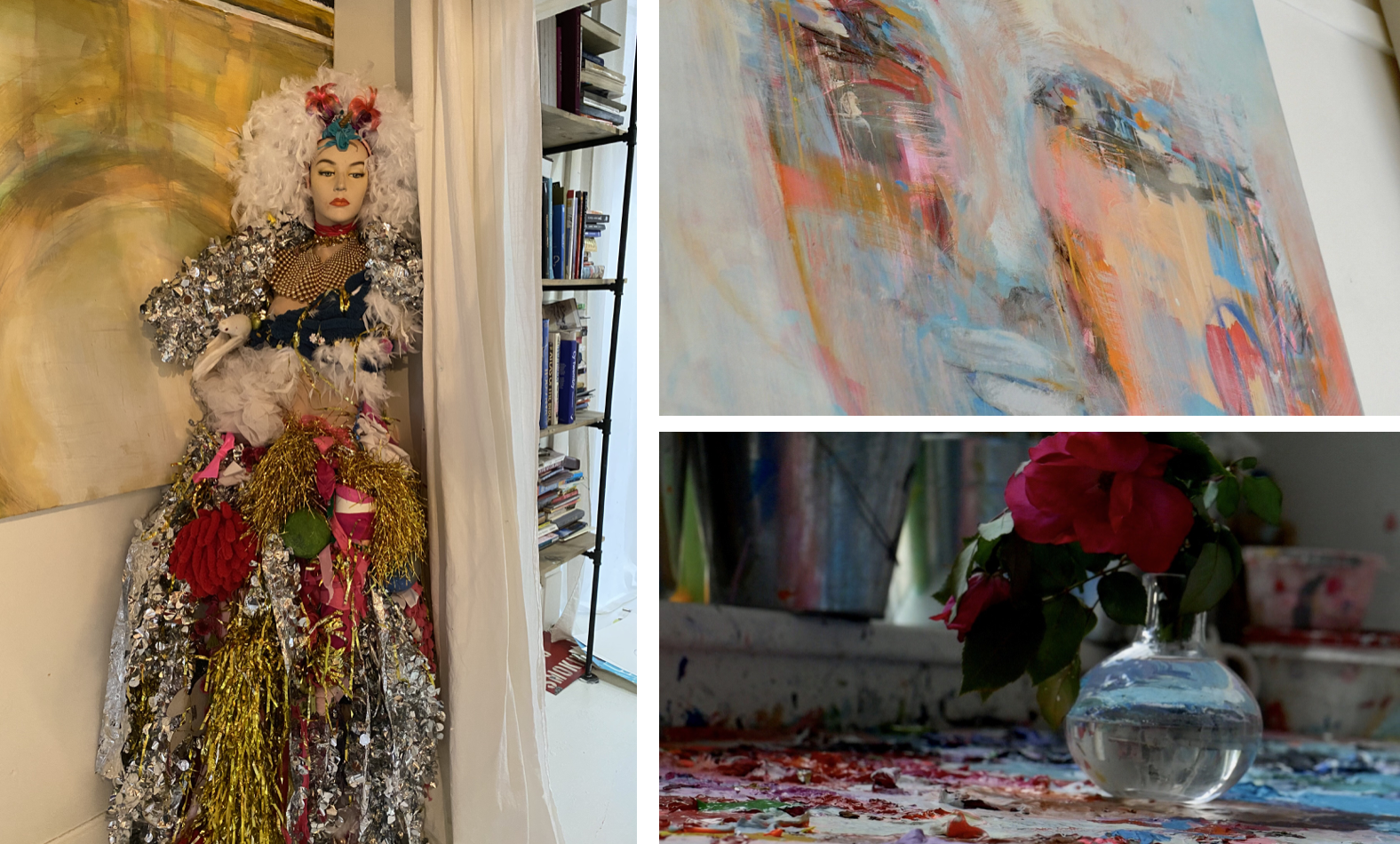 A wonderful aspect of Catie's work is that a lot is left to individual interpretation. Many of her paintings include faces and figures, but there is always more than what meets the eye. Due to the numerous details and layers in Catie's work, one may see a shape and then several more with a second glance. "I want everyone to be able to go inside the painting with me and experience the tiny details and layers," she said. To her, a single dot of paint can be an entire world where anyone can experience their own form of infinity. To be able to go inside a painting and come back out with one's own story is a beautiful thing to Catie and it is something she wants to continue to share with others.
Catie's relationship with dk Gallery began when owner, Donna Krueger, saw her work at a gallery in Birmingham, Alabama. Coincidentally, this was around the time dk Gallery was opening and Catie ended up being one of the first artists asked to join the gallery. Catie is thankful for her relationship with Donna and she is always enthusiastic when it comes to showing her work at dk. Her upcoming show in May entitled The Space In Between will feature her captivating works and give observers the chance to step into her vibrant world. "I'm curious to see how people will view my thought process that is expressed through my art because this is how I talk to people," she said.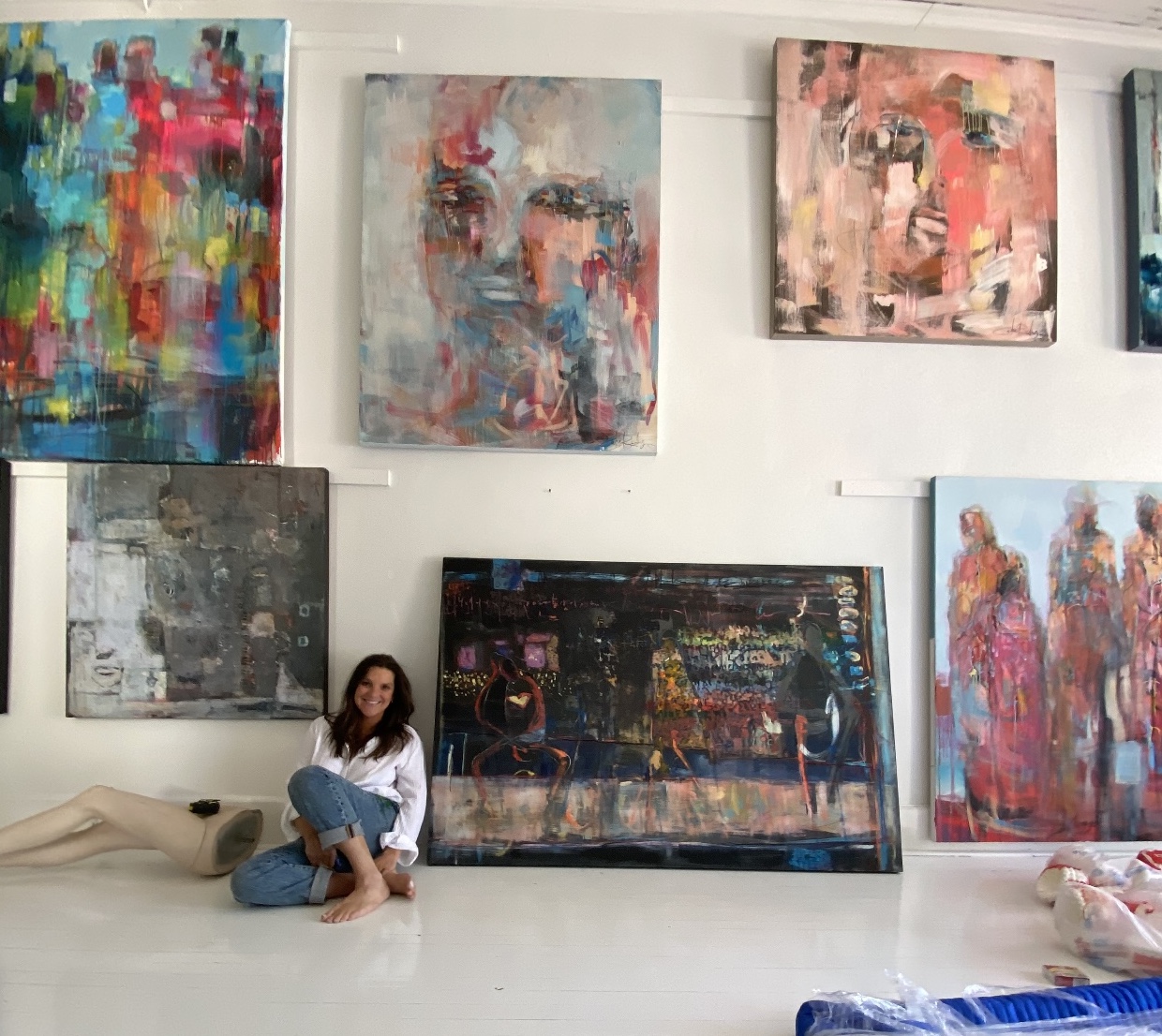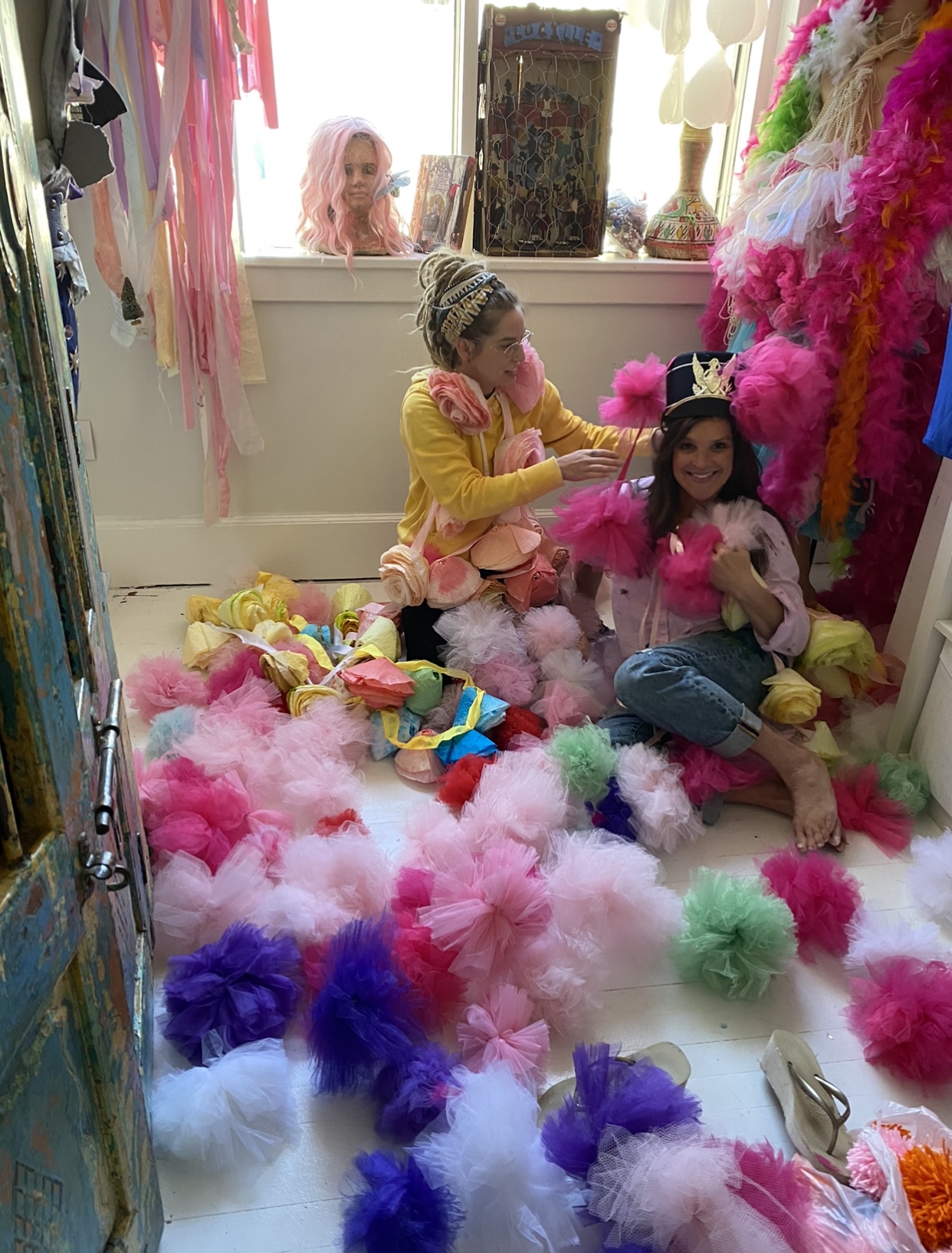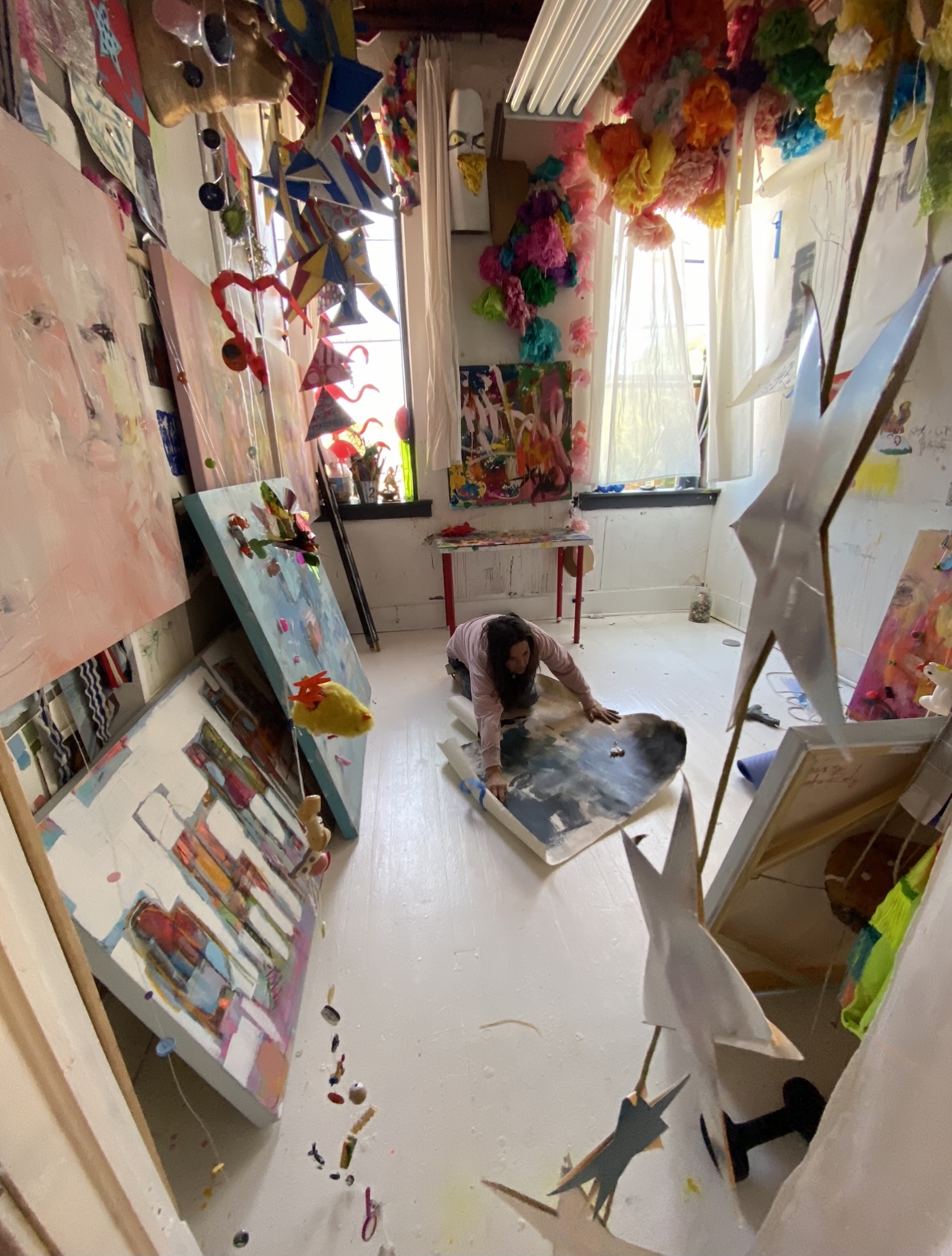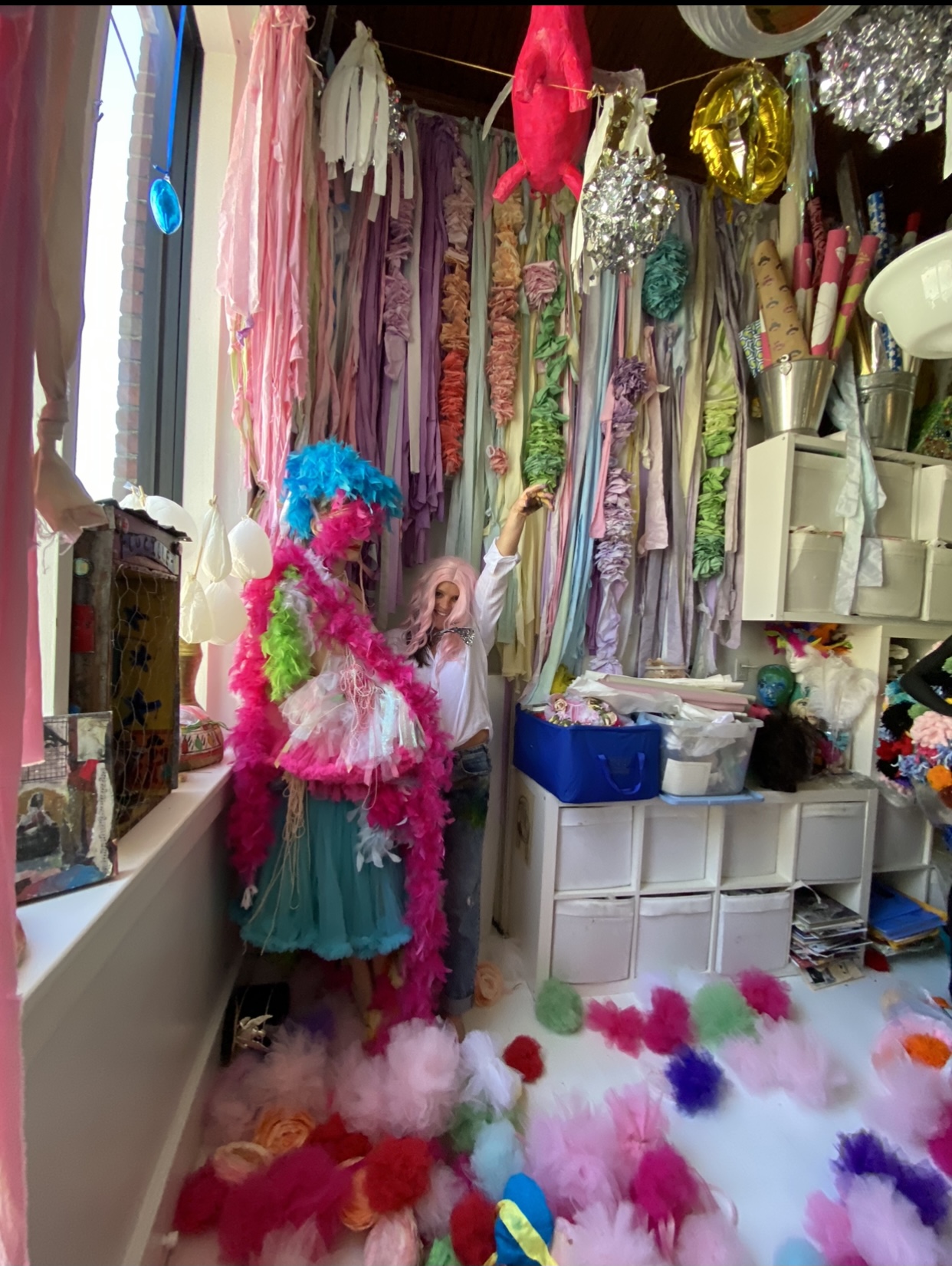 Creating is what keeps Catie going and her hunger to keep making pieces is never quite satisfied. For her, painting is about the journey rather than the finished result and she loves to surrender to the process. "It is almost like having magic in my hand and paintbrush, where I can allow myself to trust what the painting will become," she said. Catie admits that she will sometimes need someone else to tell her when they think a painting is complete as she believes the journey with paint could go on forever. It is an outlook that many people wish they could have toward their work: to relish in the process rather than hyperfocusing on the payoff or end result.
Whenever Catie is not painting, she is spending time with her husband and three kids. Although, she cannot separate herself from the studio for too long as her mind is constantly overflowing with new ideas. Catie is thankful that she gets to make her own art for a living and is always aiming to challenge herself in new ways. She thinks curiosity is exciting and that being able to maintain an almost child-like wonder is a gift. It goes without saying that Catie possesses this gift because she is able to see the beauty in what others may consider minuscule. She believes that if a person is really able to look at something whether it be another person, a piece of trash, or even a small dot of paint and experience a sense of awe, then they have experienced the essence of life.

"I still have a lot left to learn about art and life, but I figure life would be quite boring if I already knew everything."