Julia Burns: Communication Through Clay
12/3/2020
Julia Burns: communication through clay
Written by Molly Brown, Video by Harrison Meyer
Tucked away in the alluring Callanwolde Fine Arts Center is a cozy studio filled with ceramic works in numerous shapes, sizes, and colors. Majestic horse figures, vivid glazed pots, and copious sea creatures are among the variety of works that cover the shelves. Upon entering, one would know that this was a place where inspiration was formed and hard work was carried out. This little studio belongs to Julia Burns, a young ceramicist working in the metro-Atlanta area. Her work will be showcased in dk Gallery's upcoming December show "3D December." Burns has been with the gallery for many years and being able to share her work there continuously fuels her inspiration to keep creating. Burns reflected on her past experiences and how it informs her work.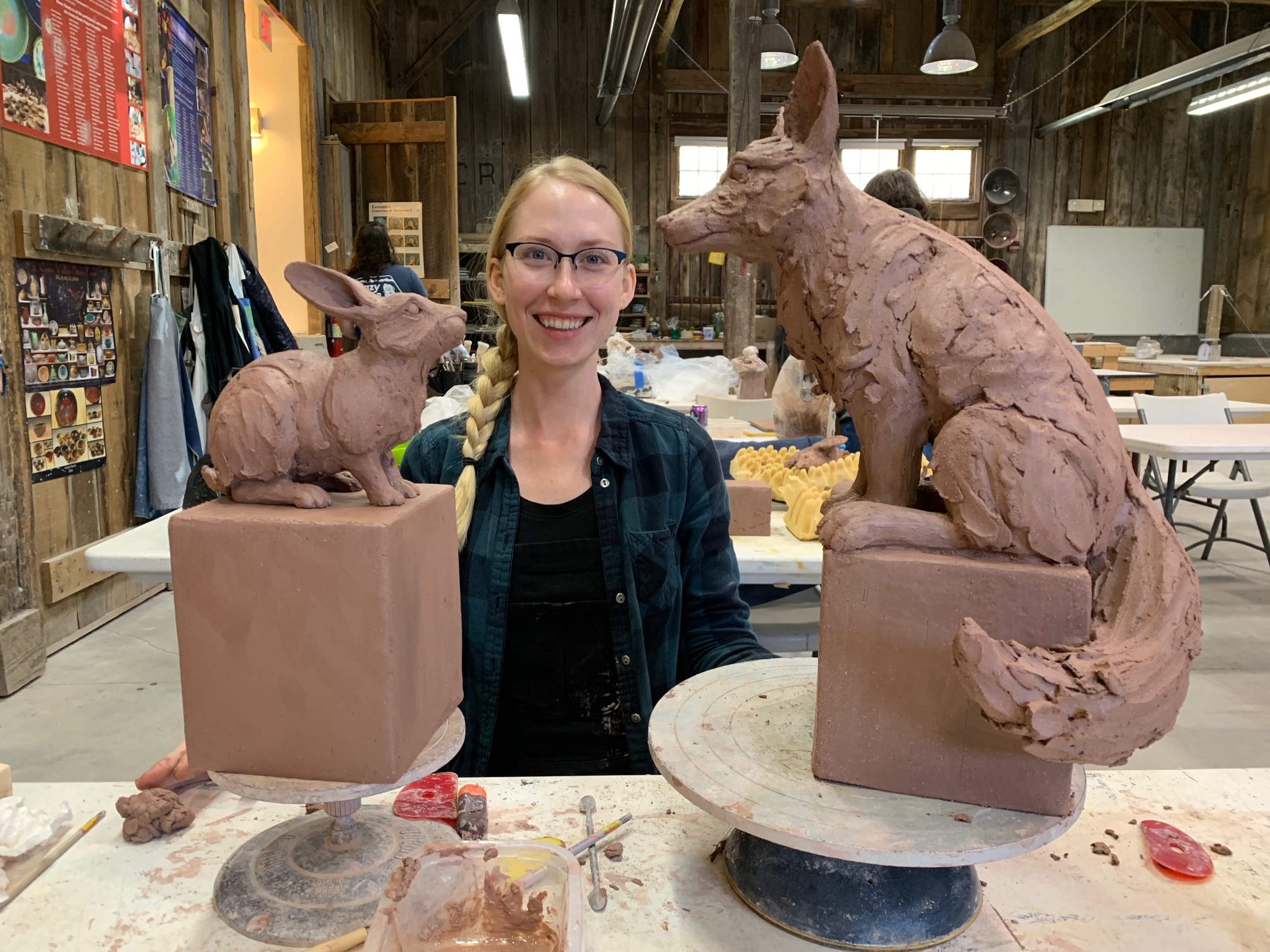 Burns grew up in a creative household with her mother being a painter and her father a graphic designer. From a young age, her parents engrained in her to chase happiness in whatever she did in life. Burns herself was attracted to advertising and design so she decided to study these subjects at Savannah College of Art and Design. However, she quickly realized that being behind a computer all day was not very enjoyable for her. It was not until she took some clay classes that she found herself in the studio day and night. Clay was what kept calling her back as she found excitement in the endless learning opportunities surrounding the medium. Burns then transferred to Georgia State University to pursue her passion and study under artists that specialize in techniques she wanted to learn.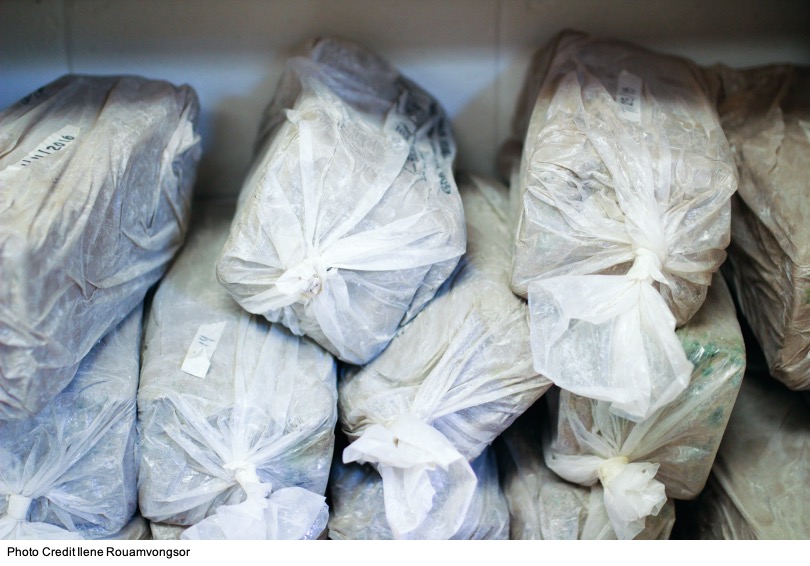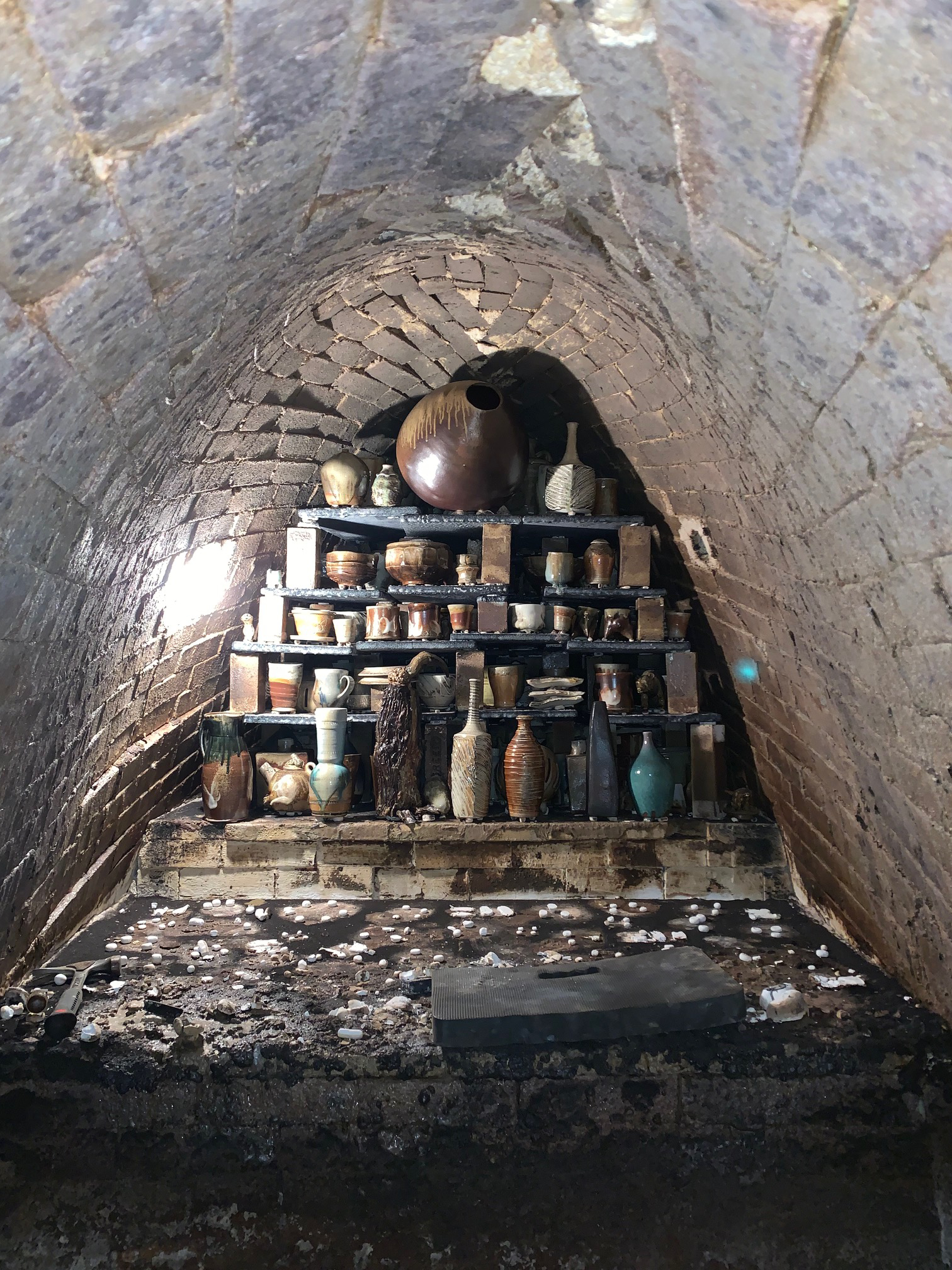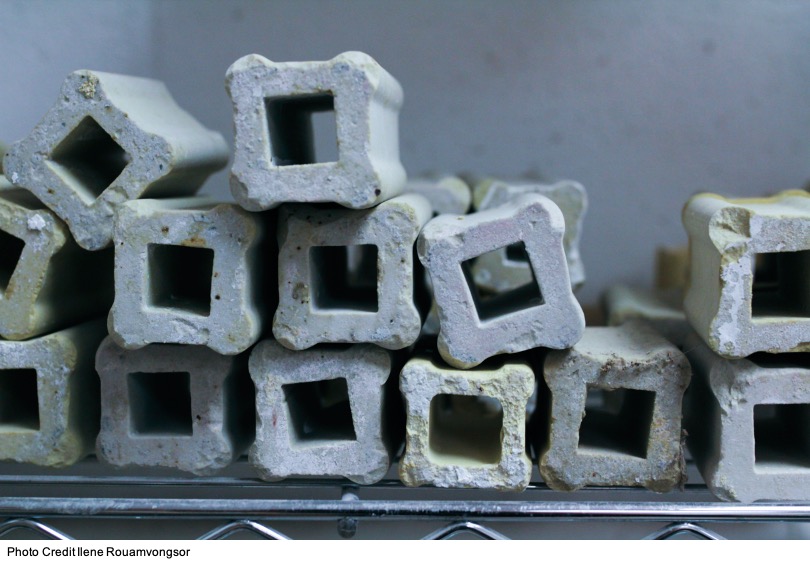 Clay serves as a way for Burns to truly communicate with others. As an introvert, she asserts that her work with clay helps her express herself with each compression. What sets the medium apart for her is the memory it has and the direct connection she feels when working with it. Burns admits she is a perfectionist with her work and will often revisit forms until she is completely satisfied with the result before moving on. She finds excitement in the finality of being unable to alter a ceramic piece once it is completed. This way, she looks forward to trying something different with each work rather than endlessly altering a single form.
When Burns is not creating, she fills her time by teaching handbuilding clay classes at Callanwolde. She greatly enjoys teaching and being able to share what she loves with others. She feels inspired by each student and hopes to inspire them to push past their comfort zones. Additionally, she has worked as a Callanwolde Assistant for five years to help keep the studios running. Burns feels very fortunate to be in a community full of supportive artists specializing in many techniques. Apart from this, Burns is a devoted dog mom.

Burns' love for animals has been apparent her whole life and it is reflected in her work. Many of her pieces are animal forms as she appreciates the simplicity of communicating feelings and emotions through them. Having previously ridden horses, Burns uses this form often and feels a strong connection to this particular animal. A piece she is looking forward to exhibiting in the "3D" show is her take on the Three Wise Monkeys, which embodies the principle "see no evil, hear no evil, speak no evil." Burns will be tapping into her own interpretation of the idea of evil, how people take it in, and how they deflect it. To add her own signature touch, she will be communicating it by using the horse form. This encompasses the idea that something can have countless interpretations and everyone is allowed to portray it in a way that is valid for them.


Regarding future objectives, Burns wants to keep creating and pushing herself to make new forms. She is curious to see how she can portray emotions by using larger pieces versus smaller ones. It is no secret that Burns works hard at what she does and is determined to keep doing what she loves. Her advice to anyone is to simply follow happiness and the rest will fall into place. To see the work of Julia Burns, come visit dk Gallery during the month of December for their "3D December" show, or click here to take a virtual tour here.