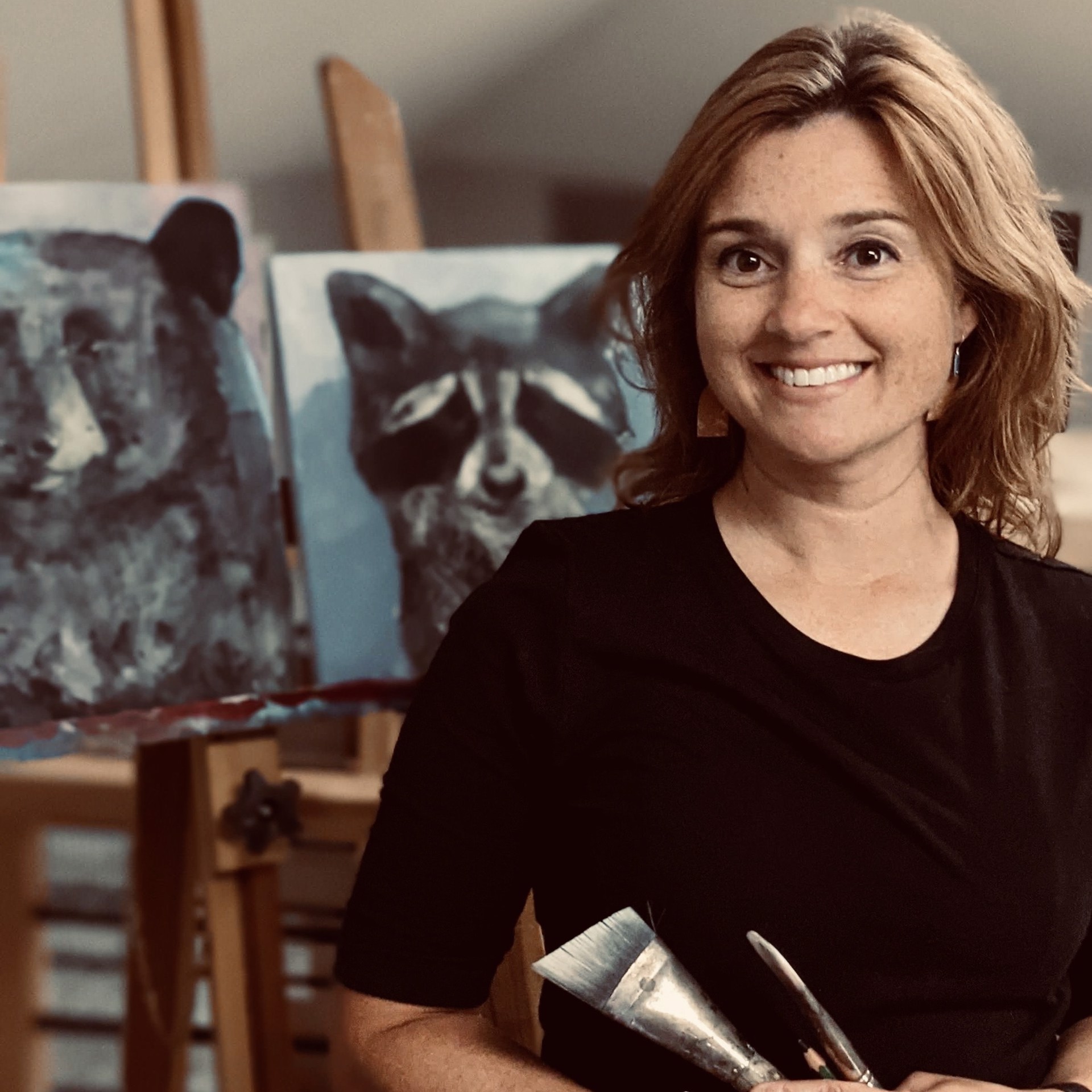 Artist Statement: I often sense expression or emotion in animals, yet even more so, animals evoke something within me. Animals have had a hold on me since I was a child. Back then, I imagine the passion was pure excitement, perhaps it is now the quiet pause that animals evoke that resonates within me. Or maybe it is the desire to listen and observe that animals seem to possess... a desire to listen, observe, and reflect which is likewise inspired within myself. Perhaps I see in animals an escape from the noise, noise, noise of our world.
In the not-so-calm moments of perfect slobbery unconditional love from a dog or other beloved animal, our hearts are still calmed. In the delightful sounds of birds landing and taking off in a massive group, or eagerly getting at the bird feeder, our hearts smile. I see God using His creatures as reminders of important pauses, reflections and soulful tranquility to embrace.
After having a few losses these past years, yet having too many blessings to count, I found myself needing to let more color into my personal palette. The brighter colors that I added to my supplies over the years, yet I was too hesitant to use (much like the blessings in my life), have started to trickle out, and it feels like pure joy. I have also found myself, in every subject, embracing less or a pure focus on reflection and personal sentiment to dance with the occasional lonely realism and nostalgia within my work. I thank God for the eyes to see, ears to hear, heart to feel and for an easily distracted mind which now I embrace.
Artist Bio: Claire had a wonderful childhood in Marietta, GA. She has a BA in Fine Arts, with minors in Business Administration and English from Presbyterian College and her MAED from University of Phoenix. While she has lived in various places (South Carolina, London, and Park City), she returned to her beloved home town in 2007 and started sharing her passion in the elementary art classroom (now with just under 900 lil' artists). As an artist, she often modifies her own techniques, discoveries and projects for her students to explore. And as as an artist, she also finds inspiration and constant reminders from her lil' artists to maintain the inner curious and imaginative child within her artwork.
Claire currently lives in Marietta, GA with her loves... her husband, two young kiddos, and two rescue mutts, and extended family close by.
Read More